Dr. Charles Triay qualified from the Westminster Medical School in London, which now forms part of the Faculty of Medicine of Imperial College in London. He has dedicated the last 30 years of his professional career to general practice on the Costa del Sol. During this period of time he has maintained a close contact with specialists in our area, while also maintaining a close professional relationship with numerous London specialists. He also attends general practice update courses on an annual basis in London. This achieves an up to date knowledge of the recommendations and international guidelines regarding the various conditions treated in general practice.
Consultations are informal and relaxed allowing the patient time to express his health concerns and to conduct a clinical examination. On occasions further investigations are needed following which the advantages and disadvantages of the various treatment options are discussed during a follow up consultation.
As a result of some voluntary work with a charity for addictive diseases on the coast in the late 1980's, Dr Triay became heavily involved in working with addicts. He was the director for the Marbella Town Hall addictive disease program for 10 years, involving both inpatient and outpatient treatment of about 400 patients. He is still involved in the treatment of various addictions and personally supervises the inpatient hospital detoxification for the more severe withdrawals.
Graduated in Medicine and Surgery University in Malaga on August 6, 1998.
Pediatric Urological Surgery in Miami with Dr Gosalbez from October 1998 to February 1999.
Specialty in Family and Community Medicine in Hospital Costa del Sol 17 oct 2002.
Doctorate in Surgery at the University of Medicine of Malaga:" Obesity, nutrition and its medical-surgical implications, obtaining research sufficiency" in 2001.
With Dr Hector Valdes in his surgey November and December 2002 in Santiago de Chile.
triay medical centre as Family and Community Medicine doctor from January 2003 to present.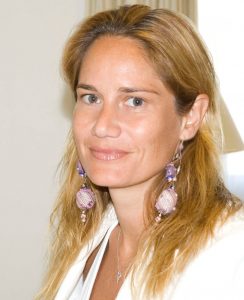 Dr Lourdes Peralta
General Practitioner